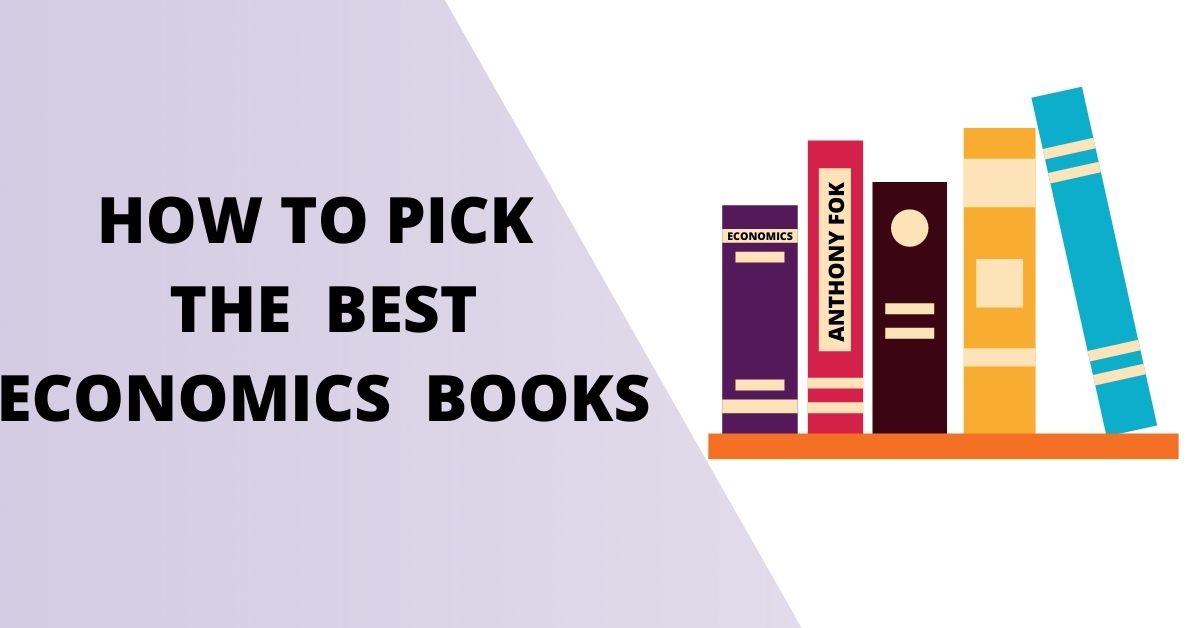 If you want to excel in an examination, a relevant and comprehensive guidebook will be an essential asset. This article will discuss why having a good economics guidebook is necessary and how to choose the best one to use in your Economics course. After reading this article, you should be able to choose the best Economics books to help you ace your Economics examination!
The role of a good Economics book
Aside from attending economics tuition, reading an economics book would be the next best thing to help you score better in an examination. A coursebook is the primary studying material for any examination. It helps to bring clarity to your economics concepts. Moreover, it helps differentiate between what's essential and what's not. 
A good Economics book should help to strengthen your economics foundations, while staying relevant to the examination format.
Here are some of important roles of an economics book:
Serves as a syllabus guide
Economics books can provide a list of all the topics you need to master. It makes sure that you study in an organised way by starting from the basics before continuing on with more complex topics. Without a book to consult, you may get confused about the best way to approach your revision. 
A good economics book can save you a lot of time. Instead of buying many books that may not even be useful in the end, you can find everything you need in one book. Even if you need reference books for further information, an essential economics book can serve as an index, saving you from a lot of hassle. 
Helps you with self-assessment
A good economics book provides relevant examination questions for you to assess yourself. These can include case study and essay questions which test the application of economics concepts.
Preparing you for the real world 
Economics is a rather practical subject. When you start working, you may be needed to use several economics concepts that you have learnt in your decision making. A good economics book helps prepare you for practical uses of the subject after you graduate.
How to Make The Choice
You will find several Economics books when you go to local bookshops. There are going to be plenty of them online too. The question is, how to pick the most suitable economics book for yourself? 
Know your Syllabus Requirements
The key is to look at whether the books are suited for your syllabus. Many books might provide information that you might not require for your A level examinations. For your exams, you need the most relevant and up-to-date guidebooks. Check if the book is in line with the latest MOE economics examination syllabus.
Know Your Proficiency level
Before choosing a book, you should also know your proficiency level. It would be difficult for you to cope if you are a beginner and choose an advanced guidebook. Similarly, if you already know the basic concepts and choose an introductory level book, you may end up wasting more time in your revision. 
Look for a Good Author
Although not a must, choosing a good author can also be helpful in your learning. Usually, authors who have published books before would also know what to add in the advanced edition. In addition, different authors may have different writing styles. One author may consider a specific topic as advanced, while another could think it's a more basic concept.
Is it Locally Available?
When it comes to choosing guidebooks, convenience should also be a key consideration. You can find several economics books online, but it is always better not to pay for additional shipping fees. Economics books that are available locally also have more precise insights into the local economy.
Are the Chapters Well-Organised?
This is what you need to ask yourself while choosing an economics book, as it could affect the quality of your revision. Therefore, make sure that the chapter organisation is understandable and easy-to-follow.
A useful guide would be to see if the chapters are ordered from the most basic to more advanced topics. It will benefit you a lot if you move on to advanced topics once you know the basic definitions.
Moreover, make sure that all the concepts are not crammed up in one chapter. If the content is not well-distributed, it will be hard to digest, leaving you confused on your exam day. It is best for every central concept should have its own chapter.
Are there Vocabulary Lists?
Economics is a subject that contains many specific terms. Some may be complex words that might not be as reader-friendly to define within the chapters. Therefore, an economics book should contain a vocabulary list at the end.
We have made it easier for you!
Anthony Fok is one of the best Economics tutor in Singapore, and he has written several books which cater to the GCE A level Economics syllabus, which include compilations of past-year papers, resource books and mind maps. These books are up-to-date and well-organised, so do make good use of these titles!