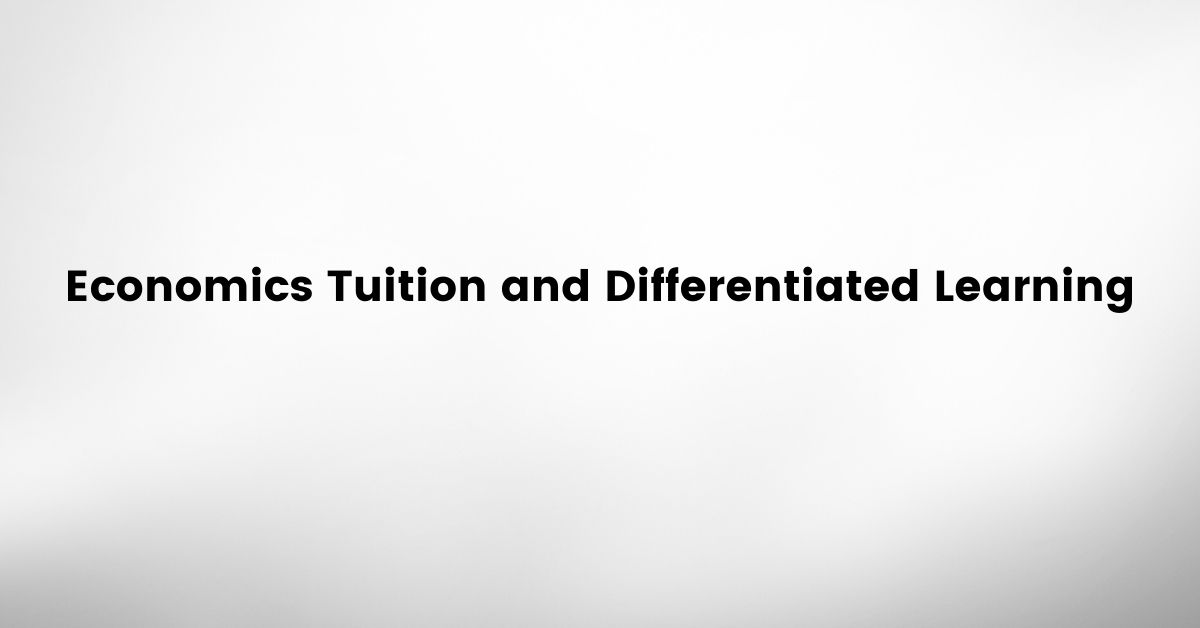 A child is not born with all the knowledge. They grow up and observe, focus, and learn new things. However, everyone has their own pace of understanding. Some people are fast learners; others are relatively slow. Although differences are present, it doesn't mean that only some students are capable of. If the students are given attention according to their calibre, no one can stop them from becoming successful adults. Such is the case in A-levels Economics tuition. Every student has their own pace of learning, and thus a good economics tutor ensures to give individual attention.
In this article, we will learn about differentiated learning and if it is a good idea. Moreover, we will compare the pros and cons of each aspect.
What Is Differentiated Learning
Differentiated learning refers to the act of teaching all individuals from different backgrounds of intellect. To state in a more straightforward manner, it means combining the students of the same pace in other groups. That way, the economics tutor will make sure to adopt the right way to teach each group. Each group is conducted at a different pace. The slower students get more time from the tutors, and the faster students quickly gain the lectures. However, differentiated learning doesn't only refer to speed. The knowledge that the tutors provide is also delivered in a different manner. The students with weaker foundation in economics might need simple examples to understand complicated concepts.
Students With Different Circumstances
In Singapore, many A-level schools provide different levels of education. Most of the students go to the same economics tuition. Anthony Fok from JCEconomics ensures that every individual gets particular attention. Mr. Fok personally teaches all his students.
Moreover, he knows each student's pace and stays in touch with them even after the lessons. As a result, Mr. Fok produces one of the best results in Singapore. A-level Economics students can always trust Anthony Fok as a responsible tutor as he provides one-to-one sessions and serves as a mentor to them. 
Feasibility of differentiated learning in Economics Tuition
In Singapore, there are several factors that are linked to economics tuition. These factors are space and time. A lot of space and time are required to divide the students into a classroom separately. Such a setting needs the economics tutor to spend extra time with the students. However, if the tutor is like Anthony Fok, he can manage the students online through messages. Even if the students send their essays after the session, he ensures to review them and give personal analysis. As a result, the students who usually suffer due to low caliber succeed with their A-level examinations. Students' confidence is evident if the tutor enlightens the students with their weak and strong points, then they know where to put their hard work.
Suppose you want to experience differentiated learning, you need to register yourself at JC Economics tuition centre by Anthony Fok. He is known as the economics guru of Singapore and a mentor to his students. 
To learn more about the tuition centre, follow the link to the official website.