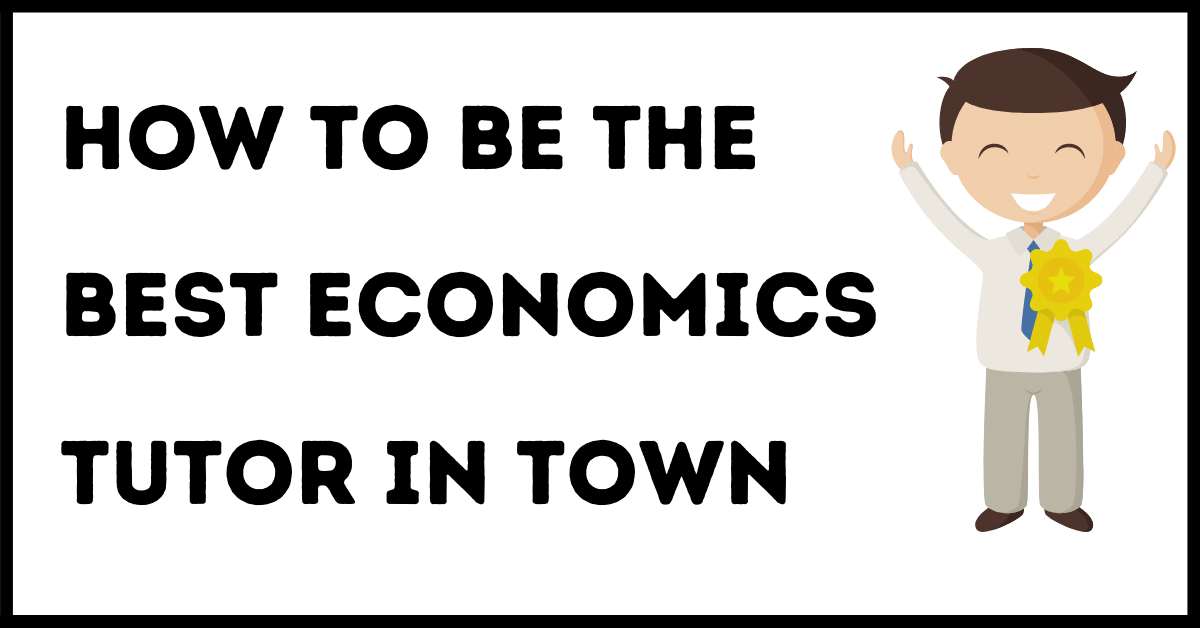 In Singapore, it is common for students to attend tuition classes for their A- Level economics. Finding good tutors in these centres are also very important, as tutors can affect the students grades in the future. Here are a few tips on how tutors can become the best economics tutor in Singapore. 
Why Do Students Need Economics Tutors?
Before we look into the qualities of one of the best economics tutor, we should understand why students need them. The truth is that school teachers spend a lot of time trying to cover the syllabus. As a result, they might not have the time to give individual attention to each and every student. As we know, the economics examination is also getting more difficult every year, and the questions are often situation-based. An experienced economics tutor would be helpful in encouraging the students and helping them understand the complicated concepts of economics. 
Other than that, school teachers may not have the time to give their students sample examination papers to practise, or to offer personal remarks for their work. In tuition centers, special crash courses and practice sessions help the students to gain the confidence needed to sit for the examination. 
Every student has their own pace. In schools, the classes are larger and some students may be left behind. A good tutor ensures that students are given individual attention. 
Now let's look at the qualities of a good economics tutor:
1. A Degree In Education & Economics 
All tutors should be experts in the subject they teach. A tutor with good qualifications in economics and teaching would be able to give the students the feedback and encouragement they need to excel. A good tutor will also be able to explain complicated concepts to students in a simpler manner. 
2. Be Updated with Current Affairs 
Economics is a constantly evolving subject. All the content in economics textbooks can be applied to what is happening in the news. News channels are hence a great way to get information about economic trends. Students may not know much about the subject before JC, and a good tutor would provide students with current examples of economics concepts, to help them understand how economics can be applied in real life. If you aspire to become the best economics tutor, you need to be fully aware of the latest news about the economy of Singapore and the region. 
3. Caring for the Students 
A good tutor should also take time to care for their students and their learning journeys. this helps students to be willing to ask you more questions to clear their doubts. 
Anthony Fok – The Ideal Econs Tutor
In Singapore, a well known economics tutor is Anthony Fok, also known as the super tutor. Mr Fok understands that every student learns at their own pace, so he teaches them accordingly. He is also known as the economics guru of Singapore in the way he deals with his students. So, whether you are a student or an aspiring tutor, you can learn a lot from him!