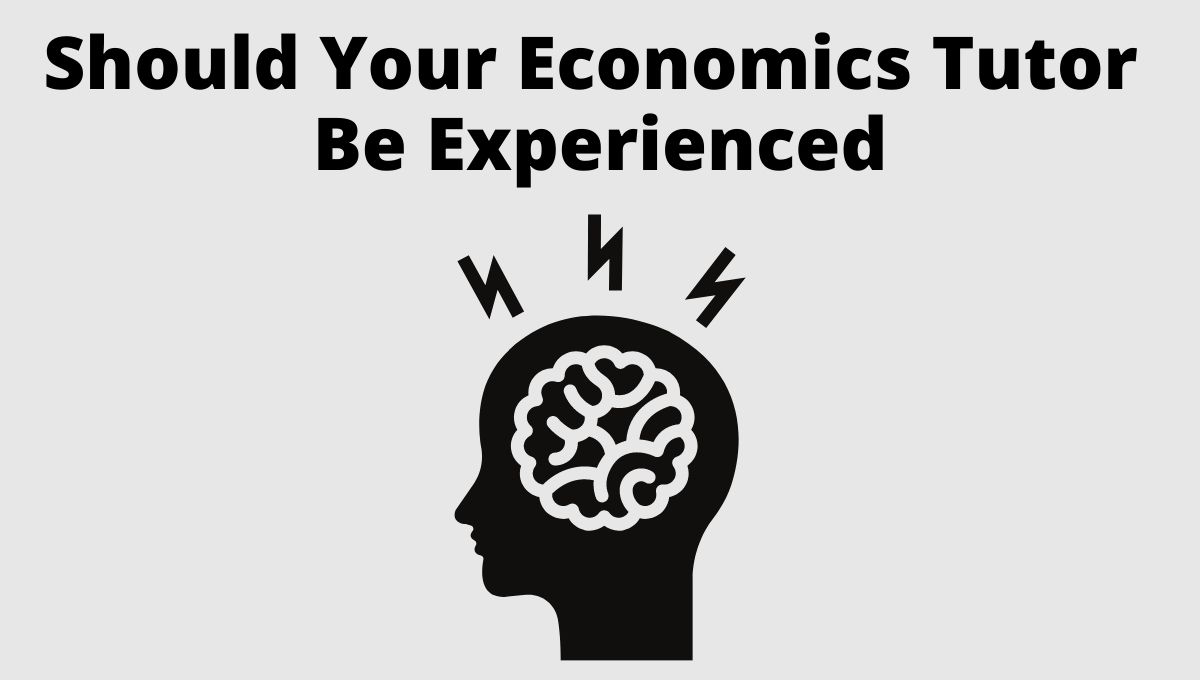 Economics is one of the most challenging subjects that GCE A-levels Singapore offers. Many students struggle in this subject because they haven't studied it previously during their secondary school days. Other than that, almost every year, the difficulty of the test level increases. For this purpose, many students opt for economics tuition. However, economics tuition will only be beneficial for you if the tutor has certain qualities. If he doesn't have the necessary skills, then you end up wasting your precious time—the time which you could have given to another subject. So, one of the essential qualities of an economics teacher is experience. 
In this article, we will discuss the importance of an experienced economics tutor. Moreover, we will discuss other methods an economics tutor possesses for better teaching.
Who Is An Experienced Economics Tutor
An experienced economics tutor means that the economics tutor was in this field for at least ten years. The vital thing to note is that the experience should be relevant. A person who previously worked as a businessman and now wants to give economics tuition might not be experienced. The reason is the fact that the person hasn't taught before. 
If you want to know more about one of the most experienced economics tutor in Singapore, he is Anthony Fok. Mr. Anthony Fok owns his economics tuition center and has a lot of experience in teaching and tutoring. 
Importance of An Experienced Economics Tutor
Unlike physics, chemistry, and biology, economics is a social science subject. So, the candidate won't get the perfect score on the right answer. Often, there is more than one correct answer. However, the ideal score depends on the method used by the student to solve the question. It is the comprehension skill that matters the most. In such a case, an experienced tutor would know how to prepare their students to write effectively. Furthermore, they would know the methods to explain to first-timers how to write a response. An inexperienced tutor might know the facts and figures of economics, but they would still be in the initial stages of understanding the pattern of A-levels economics. 
Other than that, you must be aware that GCE A-levels change the level of difficulty every year. In recent years it is becoming more and more challenging to ace economics. So, students need a combination of the right economics notes and a good economics tutor to get their desired results. An experienced economics tutor would know how to make useful notes. They would use an easy language to explain the complex economics theories. However, an inexperienced economics tutor might not be aware of students' intellect level and may end up making rather difficult economics terms.  
 Last but not the least, economics notes can be enough to understand the concepts, but not the application of those economics concepts. In order to understand the application and practical implementation, the economics tutor should be experienced. An experienced economics tutor has tutored the students for a long time, and he would have different examples at hand. Thus, it would save a lot of time for the students. 
A Tip for New Economics Tutors
 It is never too late to start your career as an economics tutor. If new tutors are wise enough, they can help the students, just like an experienced tutor. We have some suggestions they can use. The tutors should perhaps focus more on teaching difficult economics concepts because the teachers in schools cover the whole syllabus but might not have time to concentrate on more challenging areas. As a tutor, you should focus more on important and challenging topics. Besides that, be sure to explain the essay type and case study question and how to solve them. You can do this side by side with the chapters. For instance, while describing a topic, give tips regarding essay type and case study questions. 
To conclude, before appointing an economics tutor, students should look out for the more experienced ones. However, the students in Singapore have the option of engaging the help of The Straits Times newspapers 'super tutor' at JCEconomics. Mr. Fok is a well-experienced economics tutor who knows how to guide every child according to his/her aptitude level.