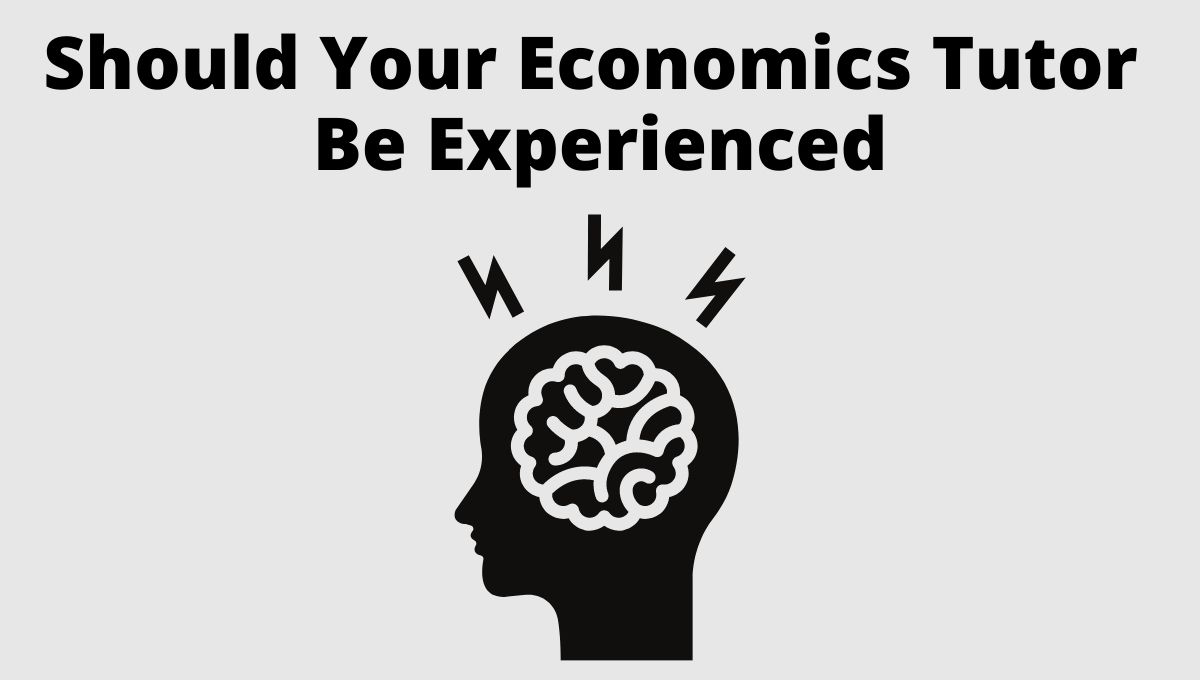 Economics is one of the most challenging subjects that the GCE A-levels examination offers. Many students struggle in this subject because they haven't studied it before. Almost every year, the difficulty of the paper also increases. For this purpose, many students opt for economics tuition. However, economics tuition is only beneficial if the tutors are good. If he or she doesn't have the necessary skills, students may end up wasting precious time.
One of the essential qualities of an economics teacher is experience. In this article, we will discuss the importance of an experienced economics tutor, among other qualities.
A well-experienced tutor would have been in the field for at least ten years. It is important that the tutor's experiences are relevant. An example of a good tutor would be Singapore's very own Mr Anthony Fok. Mr Fok owns a economics tuition center and has a lot of experience in teaching and tutoring. Mr. Fok knows how to guide every child according to his/her aptitude level.
Importance of An Experienced Economics Tutor
Unlike physics, chemistry and biology, economics is a social science. Often, candidates may find it difficult to get a perfect score. Often, there is more than one correct answer. Acing the economics paper depends a lot on the student's method, and comprehension is very important. In such a case, an experienced tutor would know how to prepare their students to write effectively, especially for students who have not taken economics before. An inexperienced tutor may know the facts and figures required in economics, but may not have a complete understanding of the pattern of A-levels economics. 
In recent years it is becoming more and more difficult to ace the economics paper. So, students need a combination of the right economics notes and a good economics tutor to get their desired results. An experienced economics tutor would know how to make useful notes. They would use easy terms to explain complex economics theories. However, an inexperienced economics tutor might not be aware of the students' needs and may end up confusing them even more.
 Last but not the least, notes alone may be enough to help a student understand the concepts, but an experienced tutor would be able to help the student apply those concepts to real world situations. Experienced tutors have a wealth of examples to share with students, saving a lot of time in their learning process.
A Tip for New Economics Tutors
 It is never too late to start your career as an economics tutor. With the right tools, new tutors can help students just as well as experienced tutors. The tutors could focus more on teaching difficult economics concepts because the teachers in schools may not have time to concentrate on more challenging topics. Besides that, be sure to explain the essay type and case study questions well and guide students on how to solve them. You can do this while going through the topic contents too. For instance, while describing a certain topic, give tips regarding essay type and case study questions. 
Having an experienced tutor is extremely beneficial for a student's revision. With hard work and the proper guidance, students will be excelling in their economics papers in no time!