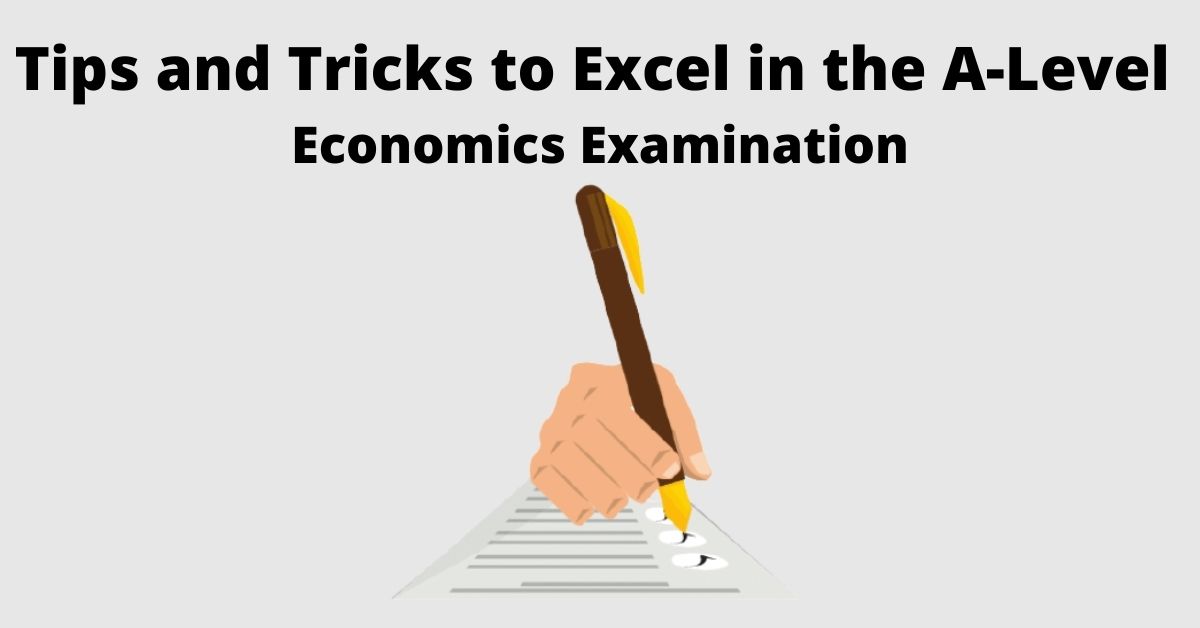 Studying for the A-level examination is one of the most testing times for many students. Many face the pressure to ace all their subjects while juggling other responsibilities. As a result, students look for guidance from tutors and teachers.
In this article, we will offer tips and tricks to excel in the economics examination and where one can look for help.
Difficulties Faced By The Students
Before we go into the solutions, we must first know what the problems are. Firstly, economics is a relatively new subject for many students. They may not be prepared to understand all the topics that are required in the syllabus.
Students may also be unable to allocate time to each subject wisely. This would affect their revision and be detrimental for the grades in the end.
In addition, students are under pressure to perform well. The compeitive nature of the Singapore system may be overwhelming for some students.
Last but not the least, economics itself is not an easy subject. A lot of effort and practice is needed for students to master it.
Now let us look at some tips students can employ to help imprive their grades:
1. Economics Notes and Resources
Having good material to help in revision is essential. It is important to understand what is inside the A Level syllabus. Some concepts may be examinable, while some are not. Hence good study materials can help students to focus on the more important components that will be tested in the examination. With notes from well-known and experienced tutors, students can excel in their examinations.
2. Practise Sample Economics Examination Papers
The key to success is practice. Yet students should also be mindful to study smart. If too much effort is spent on doing revision practices with the wrong concepts, it would be a waste of time. A good practice would be to work on model essays and sample examination papers. Under the guidance of tutors, students can also spend more time practising sample examination papers. In schools, teachers are pressured to complete the whole syllabus in time, so they may not have time to mark additional essays for their students. But in tuition centers, the tutors have more time to focus on students' individual needs and support them in every possible way.
3. Economics Tuition
Another way would be to register yourself for economics tuition. Attending JC economics tuition classes like the ones conducted by Anthony Fok is exactly what students need to excel. Mr Fok is a well sought-after tutor and has published guidebooks to help students as well. A good economics tutor will definitely go a long way!