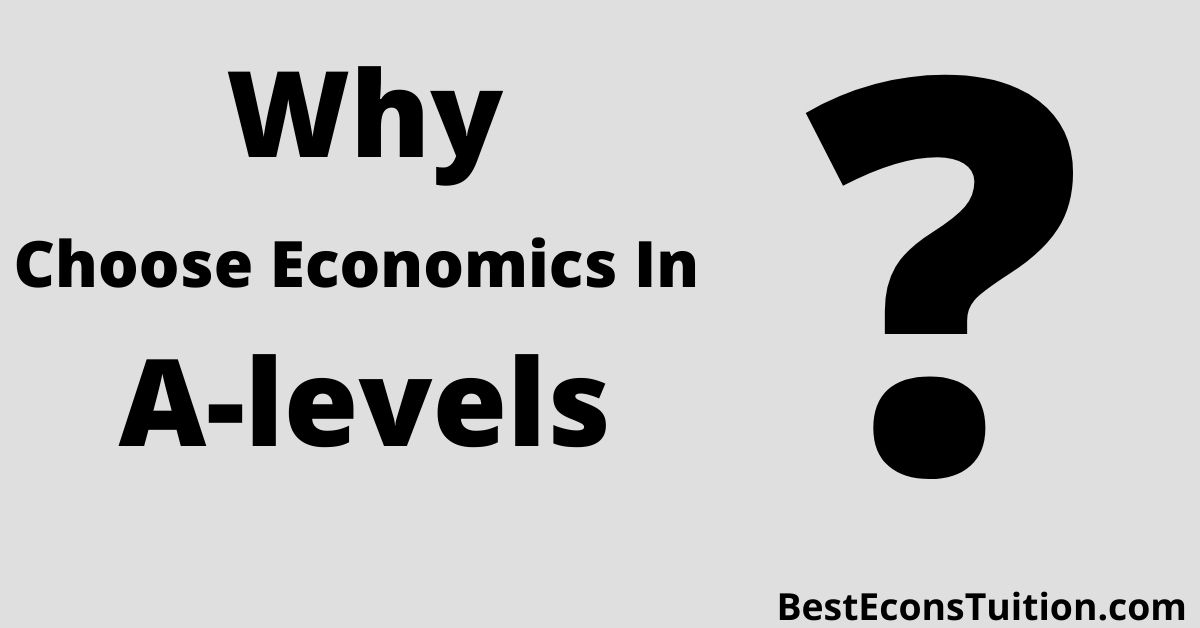 Are you confused about your A-level subjects selection? Are you worried that you would make the wrong choice? Several factors can affect your decision. Read on to find out more!
In the article, we will talk about how choosing economics can be a smart move, and how it can help you in the future. 
What does A-level Economics Cover?
Before we run through the benefits of studying economics, we should first discuss what you would be studying in the course. You will study economics as a social science subject. Other than that, you'll get to know the basics of microeconomics and macroeconomics. You will also learn about the economic situation in your country. 
The necessary skills include reading, analysing visual data and understanding situation-based questions. 
Skills You Will Learn From Economics
These skills are going to stay with you forever and will be useful as you enter the workforce. Let us look at the necessary skills that you will learn from choosing economics as a subject:
1. Analysis and evaluation skills 
These skills are highly valued in universities and in the marketplace. In A-levels economics, you will learn how to draw conclusions from data and statistics within two difference courses which are A-Level H1 Economics and H2 Economics. You will also learn to judge certain arguments and deliver your own opinions on them.
2. Dealing with numbers 
Numerical skills are vital for almost every job. Economists need to know how to deal with numerical data. You will learn to make basic calculations from economics data and draw conclusions from them.
3. Improved awareness
Every individual needs to have awareness about the social and economic affairs of their country. It comes in handy in one's professional life as well. A-level economics exposes students to different current affairs and encourages them to form opinions on them.
4. Communication skills 
Job candidates with good communication skills are highly-sought after. A candidate who has the technical skills but can't deliver them well may be at a disadvantage today. As an arts subject, Economics trains the students communication skills through writing.
Career choices with Economics
If you take economics at A-levels, it can open the door to many more opportunities. Even if you decide to major in economics in university, you can still have the flexibility to change your courses to finance, business, accounting etc. Pursuing Economics can help you land the following roles:
Economist
CA(chartered accountant)
Finance officer
Investment officer
Banker
Consultant
Government officer
Statistician
Actuary
List of Subjects You Can Take With Economics 
If you have decided to choose economics as an A-level subject, there are many other courses that you can take in the future ton complement your studies. Here is a list of subjects that would go the best with economics.
Politics
Statistics
Finance
Accounting
History
Maths
Sociology
Psychology
International studies
Business management
So You've Made Up Your Mind, What's Next?
Hopefully by now you have decided to choose economics as your A-level subject. Now you just need the right tools that will help you to excel in the subject.
Sometimes, your school teacher can't give individual attention to each student, and you might find yourself struggling to keep up. An alternative can be found in registering for tuition centres, such as JC Economics tuition by Anthony Fok. Mr Fok looks after his students and provides them with the extra guidance they need. So, if you want to become a successful A-level Economics student, register yourself with the Super Tutor of Singapore!