Signs That You Need Economics Tuition
It is okay to get extra coaching for your economics exam. Better safe than sorry! If you notice that you have these signs, economics tuition is the solution.
Is it difficult for you to grasp economic concepts? Do you feel that textbooks and school teachers are not enough? Economics can be complicated for those who have not studied it before. A good tuition centre will provide you with a tutor who is able to explain difficult concepts in a simple manner, to help you grasp the ideas quicker.
01
Are you dissatisfied with your test results? It may be a sign that you have not understood the lessons fully. Several concepts may still be unclear to you. You would need help from tuition centres, and we can support you by helping you learn more effectively and achieve better results.
02
It can be exhausting to manage your academics and co-curricular activities. You may not get enough time to do revision. In such situations, you would also need help from a good tutor. We also offer crash courses on Economics if you are short of time.
03
The Best Economics Tuition- What to Keep In Mind
Now that you have decided that you do need tuition, it is time to choose a good tuition centre. There are several factors that affect your decision. Below are a list of these factors:
You should first check the track record of the tutor or tuition centre you are considering. This can be done through online testimonials or reviews, and you can even check how well previous students have performed. It is also a good idea to check the qualifications of the tutor.

Anthony Fok is one of the best Economics tutors in Singapore. You can find out more about him on this website.
Students usually have a tight budget. They also have several subjects to revise for their A-Levels. Hence, you should look for a tutor/ tuition centre that offers cheaper rates.

Our rates are reasonable and adjusted for student prices.
Being a student is tough. You have to juggle time spent on school family, friends and yourself. You may find yourself often running out of time. It is important to look for efficient tutors/ tuition centres who will not take too much of your time away from your other responsibilities.

We have different programmes for our students and you can choose the most suitable one.
Advantages of Economics Tuition
Here are some of the reasons you should choose economics tuition:
H1 And H2 Economics
A-Level Economics consists of H1 and H2 Economics. Although they are similar, there are some important differences. Whether you are preparing for H1 or H2 Economics, you will need to work hard. You will have to decide if you would like to pursue H1 or H2 Economics by choosing the option that suits you the most.
Difference between H1 and H2 Economics
Before making a choice, you should understand the differences between H1 and H2 Economics. H1 Economics only contains Paper 1 (case studies), whereas H2 Economics consists of Papers 1 and 2 (case studies and essays). However, H2 Economics may not be more difficult than H1 Economics, even though H2 Economics covers certain topics that H1 doesn't.
Whatever your choice is, you should look for a tutor who has the knowledge to guide you accordingly.
We learned that whatever your choice is, you should find a tutor that has knowledge of both types and guide you accordingly.
At BestEconsTuition, we provide students with guidance every step of the way, so rest assured and leave the rest to us!
The Right Economics Tutor for You
You will find many economics tutors in Singapore to choose from. Each tutor strives to provide the best for his or her students, so how can you decide on the best one? There are some factors which you can consider, such as the tutor's qualifications, achievements and testimonials from his or her previous students.
How to Excel in Your Economics Exam
There are many factors that will affect your grades, including your study resources, your tutors and even how much work you put in. To excel, you will need to work hard and work smart. It is important to ensure that your study materials are relevant and that your tuition centre can effectively help you improve your grades.
Choose us, and we will guide you to success!
How to Choose the Best Economics Book?
If you want to excel in an examination, a relevant and comprehensive coursebook is essential. Next to a good tutor/ tuition centre, a good economics book can help you tremendously in your revision.
If the book is able to teach you the fundamentals of economics and is accessible, you have a good book in your hands. Other things to look out for include the organisation of topics, relevance of content, and many more!
Aside from being a highly sought-after tutor, Anthony Fok also publishes his own economics books. These books are well-organised, cover a range of topics and are effective in helping students during their revision.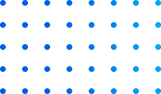 Sarah Zhao (Hwa Chong Institution – 2020)
Sarah Zhao (Hwa Chong Institution – 2020)

"Dr Fok is one of the best econs teachers around, he makes things easy to understand and lessons fun to sit through!! His way of teaching reaches beyond the subject, too, and he's a very good mentor, not just another tuition teacher."
~

Our Projects

~
Our Latest News & Blog