ABOUT MR ANTHONY FOK
Mr Fok is a passionate tutor who has devoted his life to education. After graduating from university, he joined an MNC as a Senior Consultant. He left the private sector and joined the Ministry of Education. Subsequently, he moved on to providing private tuition where he can support students who struggle in the subject. He is glad to have embarked on this journey which has both its ups and downs. As a private tutor and the only one helming JC Economics Tuition Centre, he has more work to do. However, he is able to reach out to students from all Junior Colleges and have greater autonomy over his teaching methods and style. Either way, he is well-loved by his students, who initially came to him to improve their academic performance, but over time see him as a friend. Having nurtured hundreds of students over the years, Mr Fok continues to be motivated by the impact he has on his students' lives. The other of his passion is of course, in economics. He is most proud of his work when he imparts a love for the subject to his students, besides helping them excel at it. After all, economics is not just an academic subject, but also one way of looking at the world and appreciating it.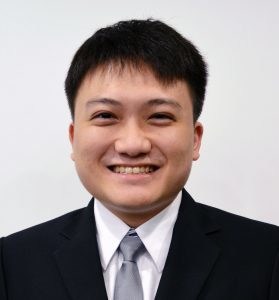 Qualifications
Bachelor of Economics from Murdoch University, Australia.
Bachelor of Accountancy from Nanyang Technological University, Singapore.
Postgraduate Diploma in Education from National Institute of Education, Singapore.
Masters of Education from Monash University, Australia.
Doctorate in Education candidate from National Institute of Education, Singapore.